Blog Archives
Botox or Botulinum Toxin A is traditionally a cosmetic treatment used for the reduction of facial wrinkles. As a neuromodulator, Botox blocks nerves from transmitting signals between the brain and the injected muscle. When these signals are interrupted a safe, controlled weakening of the muscle results and the appearance of fine lines diminishes.
Glowing skin after a spa facial is desirable, but temporary. If you are seeking medical-grade treatment and lasting results, a HydraFacial promises both! This dermatological system sets itself apart from a spa facial in that it uses healing serums formulated to combat individual skincare needs from acne to wrinkles. As a vacuum-based skin abrasion device, the HydraFacial exfoliates while simultaneously infusing anti-oxidants, polypeptides, and hyaluronic acid into the treated area. These serums serve to:
Often times painful and aesthetically unsightly spider and varicose veins can now be treated for removal at Advanced Dermatology and Laser Institute of Seattle. This vascular condition is typically found on the legs as thin, blue and red veins or bulging rope-like cords raised above the surface of the skin. To prepare yourself for summer when the weather permits shorts and swimsuits make the treatment of your leg veins a priority! Timing is critical in regards to using laser technology offered exclusively at our clinic for safe and effective leg vein removal. Seek treatment now and results may be observed upon the arrival of summer.
Among the most popular questions asked of any dermatologist is, "Will this work for my skin?" The key word in that question being, my. Skincare needs are customized to specific skin types whether acne-prone, sensitive, dry, mature, etc. your skin is yours and therefore a one size fits all concept rarely applies when choosing the right skincare products
Now imagine a miracle ingredient existed that could clear acne blemishes, reduce the appearance of fine lines, unclog pores, and even your overall skin tone. This particular ingredient relishes a challenge. It won't rest after defeating one skin concern, but rather several! Must be the next front-line creation in skincare, yes? Actually, no. Retinol was discovered decades ago and has since undergone developments to ensure its efficacy on ALL skin types.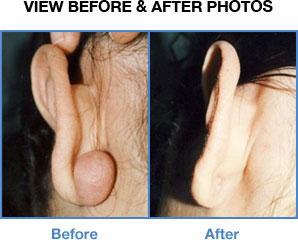 A highly innovative advance in the dermatological world that is safe and effective for removing keloids is available at Advanced Dermatology and Laser Institute of Seattle. What exactly is a keloid? Our body's natural supply of collagen is stimulated when a trauma to the skin occurs. This skin tissue takes the appearance of a firm, rubbery nodule varying in size and color that is also known as a keloid.
Find Posts By Date: