If you are curious about having a blackhead drained, call the Advanced Dermatology and Laser Institute of Seattle at 206-402-4797. Experienced clinical dermatologist Dr. Steven Greene has been helping patients eliminate these blemishes for more than 25 years. More »
Spider or varicose veins can appear unsightly and make you want to hide body parts that have them. They are more than just an embarrassing blemish, though. They can also be a severe health hazard. Veins can put you at risk of developing blood clots or open sores.
At Advanced Dermatology and Laser Institute of Seattle, our board-certified dermatologist Dr. Steven Greene has more than 25 years of experience helping rid his patients of unpleasant, potentially dangerous veins. We offer numerous treatments to help improve the appearance of mild to severe veins. Read on to learn about the causes of spider and varicose veins and how we can help you deal with them. More »
Dark spots and skin discoloration can happen to people of any skin tone. In fact, they're one of the most frequently cited reasons why people with skin of color choose to see a dermatologist. In people with skin of color, they can be triggered by several causes. The ideal solution often depends on identifying the source of the issue.
At Advanced Dermatology and Laser Institute of Seattle, our board-certified clinical dermatologist Dr. Steven Greene has more than 25 years of experience helping resolve his patients' medical and aesthetic skin issues. He has worked extensively with patients with skin of color. If you have medium-to-dark-colored skin, he is attuned to your unique needs and will create a treatment plan to help give you the results you want.
This blog breaks down some of the causes of discoloration in skin of color, what you can do about discoloration, and how Dr. Greene can help. More »
Most patients who experience dry, itchy skin or another skin complaint expect to be able to go to the doctor and leave with a diagnosis. Unfortunately, patients of color often struggle to get an accurate diagnosis for even the most common of skin disorders.
The skin care of patients who are people of color is truly a subspecialty of dermatology. More training is needed for physicians to better recognize common and uncommon conditions that present to both the primary care clinic and dermatology clinic. More »
Before beginning cosmetic skincare treatment (i.e. chemical peels, laser skin resurfacing), the most important appointment to schedule with your dermatologist is a consultation. The consultation allows both you and your doctor to discuss any skin-related concerns, prioritize these concerns, and finally–formulate an effective treatment plan to resolve your concerns. Before your consultation begins, ask yourself, "What are my long-term goals regarding skincare?"
More »

Double chins can be unsightly and embarrassing. Fat under the chin can be resistant to diet and exercise, and people who are otherwise fit and toned can still be stuck with stubborn chin fat that's nearly impossible to get rid of.
If you struggle with a double chin, Kybella® could help you get rid of that unfortunate feature and improve your facial contour without the need for surgery or downtime. At Advanced Dermatology and Laser Institute of Seattle, board-certified dermatologist Dr. Steven Greene and his team have decades of experience helping patients look and feel their best. We can help you decide if Kybella is the best option for you.
More »

Laser Genesis is a gentle, effective laser treatment that can help with a variety of issues, including both wrinkles and acne. It's a great option to help you achieve beautiful, glowing skin no matter your age or skin color. Some lasers aren't suitable for darker toned skin, but Laser Genesis is non-ablative and appropriate for all skin tones.
If you're interested in a Laser Genesis treatment, don't hesitate to contact Advanced Dermatology and Laser Institute of Seattle today by calling 206-402-4797. We'll be happy to set you up with a skin care consultation to see if Laser Genesis is a good option for your concerns. More »

There's a common myth that people with darker skin aren't susceptible to skin cancer, but that falsehood puts many people at risk. A study in the Journal of the American Academy of Dermatology found that 63 percent of black Americans reported never using sunscreen.
While it's true that black-and-brown-skinned people are at a lower risk for skin cancers associated with ultraviolet radiation, they're not invulnerable. In fact, certain forms of skin cancer are more common in that demographic. Skin cancers in Asian, black, and Latino people are also more likely to be diagnosed at a later stage, and consequently have a higher mortality rate. More »
Spider veins are small, wispy veins that have become visible as red or purple discoloration. They look similar to spindly spider legs, hence the name. They are quite visible on the body and are usually found in the legs. They don't bulge out from the skin like varicose veins, but many people want to lessen their appearance.
Risk factors for spider veins include obesity, high blood pressure, pregnancy, and family history. Spider veins do not typically cause serious health issues, but most people feel more confident after the spider veins are gone. More »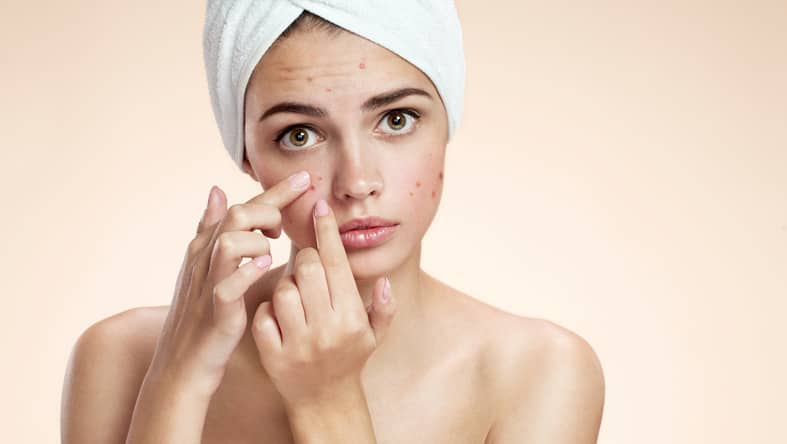 Over-the-counter face washes, gels and creams are often no match for acne. When you feel like you've tried every available acne treatment to no avail, it's probably time to visit a dermatologist.
At Advanced Dermatology and Laser Institute of Seattle, we believe that no one should feel uncomfortable in their skin. Our board-certified dermatologist, Dr. Steven Greene, can help you treat your acne at its source. Learn the signs that indicate you should visit our office for a complimentary skincare consultation.
More »